BUILDING ENVELOPE INSPECTIONS ARE CRUCIAL FOR ANY BUILDING TYPE
We see the building envelope every day; it's often invisible to us until something goes wrong such as a leak in the building's roof that requires a repair. Building envelope inspections and evaluations are crucial for any building type, especially if your building contains unique or specialized interior spaces, or houses expensive equipment, like in hospitals or schools. Infrastructures must be safe, sustainable, and provide the quality and performance clients deserve while maintaining compliance with environmental and safety regulations.
The building envelope, exterior walls, roof, windows, and encompassing structure, should be evaluated to ensure it is properly sealed, water-resistant, energy efficient, and structurally safe. Building inspections and envelope evaluations should be done every five years at a minimum to identify any symptoms or problems that could jeopardize the infrastructure.
CTL provides testing and inspection services for construction that helps clients plan and manage any building and infrastructure project. Not only that, but we work to help building owners and property managers avoid costly repairs and lawsuits.
UNCOVER CRITICAL BUILDING ENVELOPE PROBLEMS BEFORE THEY LEAD TO COSTLY DAMAGE AND REPAIRS
CTL conducts field inspections, evaluations, surveys, testing, and laboratory analysis, as needed. We evaluate how the building's physical components function together. Our goal is to uncover hidden problems before they can cause expensive damage.
Building Inspections
CTL architects, engineers, and technicians perform a detailed analysis by first completing a visual-only survey to determine whether and where a more in-depth assessment is necessary on specific areas of the building's exterior.
Building Evaluation
A building envelope evaluation is performed based on the results of the building inspection. It's a comprehensive inspection providing a detailed condition assessment used by building owners and managers to maintain facility assets.
Examination of the envelope assembly on both the building interior and exterior.
Obtaining samples to identify materials for laboratory analysis and data about moisture infiltration.
Performing nondestructive testing using infrared, nuclear, and capacitance equipment and methodologies as a part of the diagnostic process.
CTL helps clients plan and manage any building and infrastructure project.
CTL's building envelope equipment and tests:
Rilem tube test- A test to assess masonry walls resistance to water absorption
AAMA 502 / ASTM E1105 – window water infiltration test– Determines a specific cause and origin of moisture infiltration
AAMA 501.2 window spray test– Simulation of wind-driven rain to uncover possible moisture infiltration
ASTM E783 aid leakage test- Tests for moisture being driven through an assembly or component
Infrared thermography/scanning– Detect areas of missing or displaced insulation in exterior wall areas
Concrete sound test– Detects areas where concrete may have separated from steel reinforcements
Pachometer survey– Locates hidden steel in concrete
Polysheet tapedown- Determines the presence of moisture coming through a surface
Glass-slide epoxy or crackometer– Determines the movement of existing cracks
Optical illuminated boroscope– A non-evasive probe of an exterior wall, allowing the cavity walls to be observed without large-scale destructive testing
Smoke/dust tracer– Reveals air and dust infiltration around windows
Moisture meter– Detects the presence of moisture in building components
MANAGING BUILDING ENVELOPE PROJECTS BEGINNING TO END
The experts at CTL have the experience, expertise, and equipment to conduct a building envelope analysis to help owners and facility managers prevent costly moisture infiltration and improve the building's safety and efficiency. With decades of hands-on experience, we know how the different systems of structures work and interact with one another. We can combine a number of our services to access, design, evaluate, and consult on the exterior integrity of a facility.
Our breadth of in-house expertise gives us the ability to manage many projects from beginning to end. Over the decades, clients have come to us for a variety of needs, including moisture testing, building evaluation, design, drawings for contract development, and construction administration services.
PROTECT AND CREATE A LONG-LASTING DESIGN
We pride ourselves on the quality of our building envelope evaluation service, professionalism, and success. Our team has encountered and mitigated almost every design error or construction mistake, and our experienced experts know how to create a long-lasting design that will protect the building and the owner's property.
If it's been five years since your last building inspection or envelope evaluation, or if your infrastructure is experiencing symptoms or problems, give us a call today.
RELATED BLOGS

How CTL Uses Drones to Accelerate Building Inspection Timelines
7 Ways Drones Make Building Inspections Faster, Cheaper, and Safer
How Lack of Moisture Barriers is Devastating to Concrete Floors and Foundations
4 Ways Building Envelope Consultants and Concrete Moisture Testing Help Insurers Deal with Damage Costs
DOWNLOADABLE BROCHURES
RELATED Blog

4 Ways Building Envelope Consultants and Concrete Moisture Testing Help Insurers Deal with Damage Costs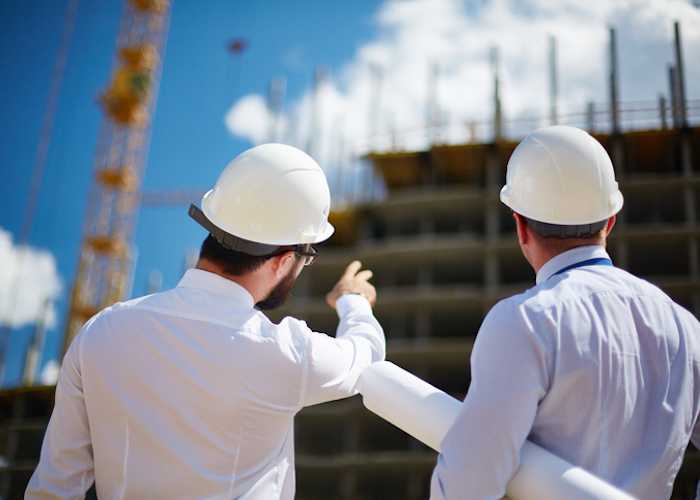 Moisture damage to buildings ultimately raises two fundamental questions: Where is the water coming from and how much damage has it done? It's the goal of building envelope consultants and concrete moisture testing to help provide answers — especially to insurance companies dealing with damage claims.
One answer can be found in the science of concrete. Though concrete is one of the world's strongest, toughest, and most versatile building materials, it's inherently porous or permeable which may allow for moisture to become trapped between a concrete floor and its floor covering — allowing mold and mildew to fester.
ASK THE EXPERT

Michael Smith
Location: Columbus & Cincinnati
Call: +1 513-722-8665