It's not often that engineers are compared to Indiana Jones.
But that's just how Marc Montgomery remembered his first meeting with Dave Breitfeller.
"Dave would come swooping in from the field with samples from a job… A swashbuckler returning from a great adventure! I'm sure it was much more mundane than that, but what does an 18-year-old kid know?"
Dave was one of four long-time employees to retire from CTL last year, including Terry Ferguson, Donald Pierce, and Ali Karaki. All of them had served the company for more than 30 years and left significant impacts on the organization. All are already missed.
Dave Breitfeller, P.E., Vice President & Principal of Construction Services
49 years
Dave joined CTL in 1973 as an engineering technician and spent the next 49 years working his way through the company to become the Vice President & Principal of Construction Services. He served on the Board of Directors of the American Concrete Institute and worked on a number of high-profile projects.
He was detailed, ethical, and some might even say he was a perfectionist – writing and rewriting reports until they were perfect. He was also a friend and mentor.
In fact, one of his former employees, Dawn Pressler, said he was such a good boss and mentor that she used to joke that if he switched jobs, she would follow him—even if it was to the 7-Eleven.
But of course, he didn't leave, staying at CTL for a whopping 49 years.
"A lot of CTL's success and growth can be attributed to Dave's dedication, intelligence, and passion for the work we do. I, for one, will miss seeing him around the office and many of the philosophical discussions we had on how to do things better or solve problems," Marc Montgomery said at Dave's retirement celebration.
CTL's President CK Satyapriya agreed, calling Dave both committed and loyal.
"CTL was the beneficiary of his commitment, and we are better from it," Satyapriya said.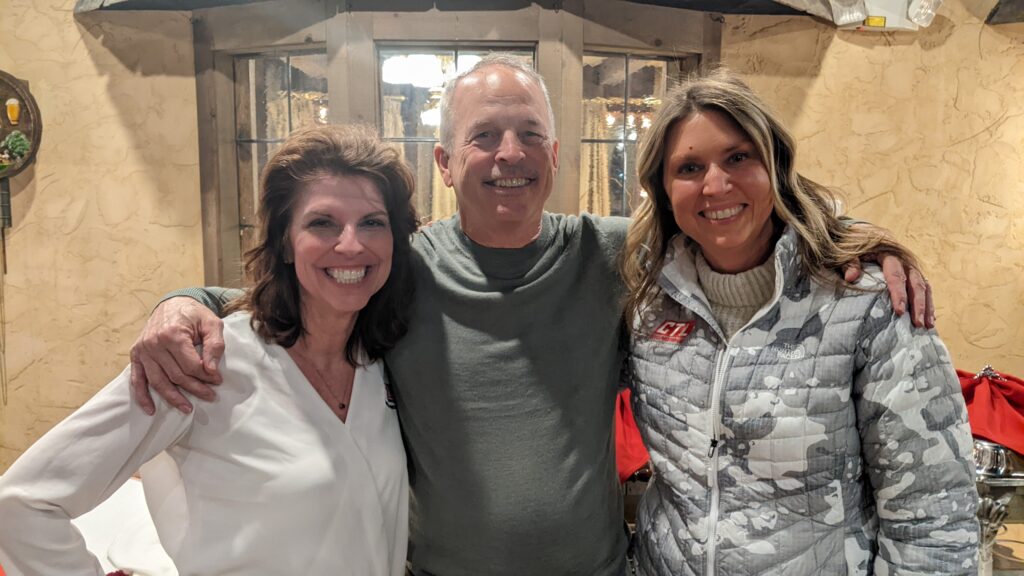 Donald Pierce, P.E., Assistant Vice President, and Construction Materials Lab Department Manager
42 years
Donald joined CTL Engineering in March of 1979.
He wrote on his LinkedIn profile, "I know something about most subjects. I know a lot about many subjects. But I know the most about concrete."
And according to Dave Breitfeller, that was certainly true.
"He may have been the top concrete mix design guy in Ohio," Breitfeller said last year. "He knew all the nuts and bolts. He had done concrete mix on all the big bridges and big projects around the state."
In the 1990s, Donald led a very significant project for CTL, working with the Federal Highway Administration to train Department of Transportation employees in all 50 states on concrete testing methodology. It was a multi-year project that helped cement his status as a concrete expert.
"He was willing to take on the challenge of unique projects," Satyapriya said. "He was not afraid of tackling new techniques as well as projects."
In addition to creating specialized concrete mixes, Don managed the testing laboratory for concrete, asphalt, aggregate, brick, block, tile, and mortar; was responsible for failure investigations for concrete structures; and managed quality assurance inspections at precast fabrication plants.
He was a continual learner, earning his bachelor of science in civil engineering, materials, and geotechnical in 1991, 12 years after joining CTL. He also served as an American Concrete Institute instructor.
A dedicated family man, all three of Don's sons also worked at CTL at some point in their career and his oldest son is still with CTL, Pressler said.
But despite being the premier concrete expert in the state, what was Don's objective?
"Fishing again in Homer, Alaska," he wrote.
That was right on par, according to Pressler, who described him as extremely laidback, likely with a guitar in hand.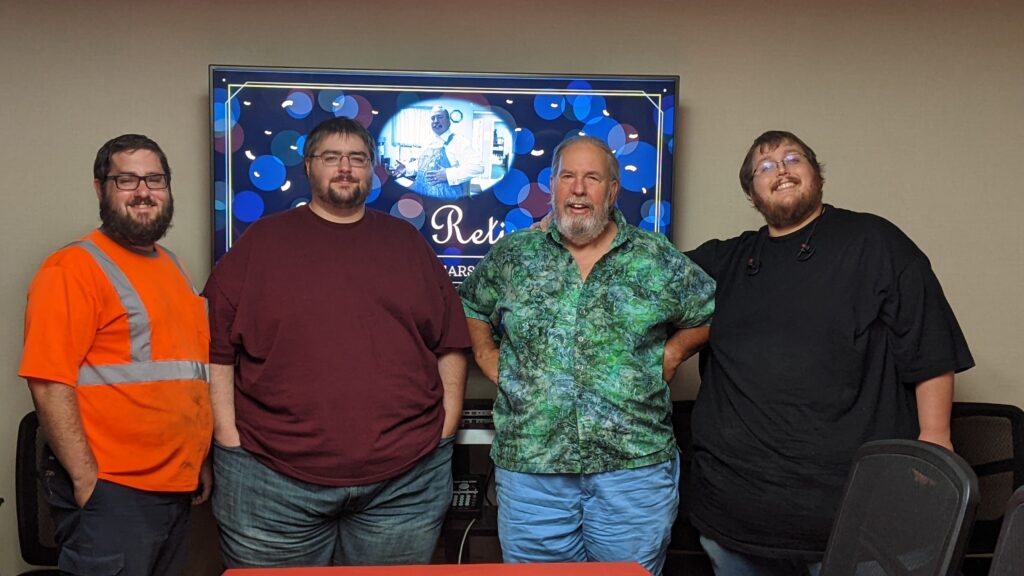 Terry Ferguson, ICS Service Technician
38 years
Terry started at ICS, a subsidiary of CTL, in 1984 after serving in the US Army and spending time overseas as a communication repairman. He also studied electronic engineering in college.
"These experiences gave Terry a sensibility and a perspective that was very unique," wrote Norm Stout, Design Department Manager. "Terry is the kind of guy who has kind of seen it all, but at the same time, Terry has a nurturing side to him that he always embraces helping people."
In fact, Norm identified Terry's curiosity in figuring things out and desire to help people as two of Terry's most defining features.
"Terry was always willing to help even if he was busy. He took the time to listen to my problem and help me try and fix it," said Tammy Ponder.
He also served as a mentor for the whole team. When Terry switched from the field to the design department, he helped shape the team and invested in each individual team member, sharing his knowledge of programming, electronic design, and all things related to AV and security systems. According to Norm, he refused days off, even when he was diagnosed with cancer, because being around the team and helping others gave him strength.
"(Terry)…is bright and intelligent. He was always cracking jokes, and his understanding of the equipment and systems just amazes me," said Joop Knies.
Rich Powell agreed. "Anytime I went to Terry for answers, that's exactly what I got. He is a great mentor and friend!"
"All in all, I just have the highest respect for Terry because his commitment was personal. His fascination with learning new things was awesome. On his own, he would take products home on the weekends just to figure out how they worked. Then he'd come in and want to talk about what he figured out with the team, helping us all grow," Norm said.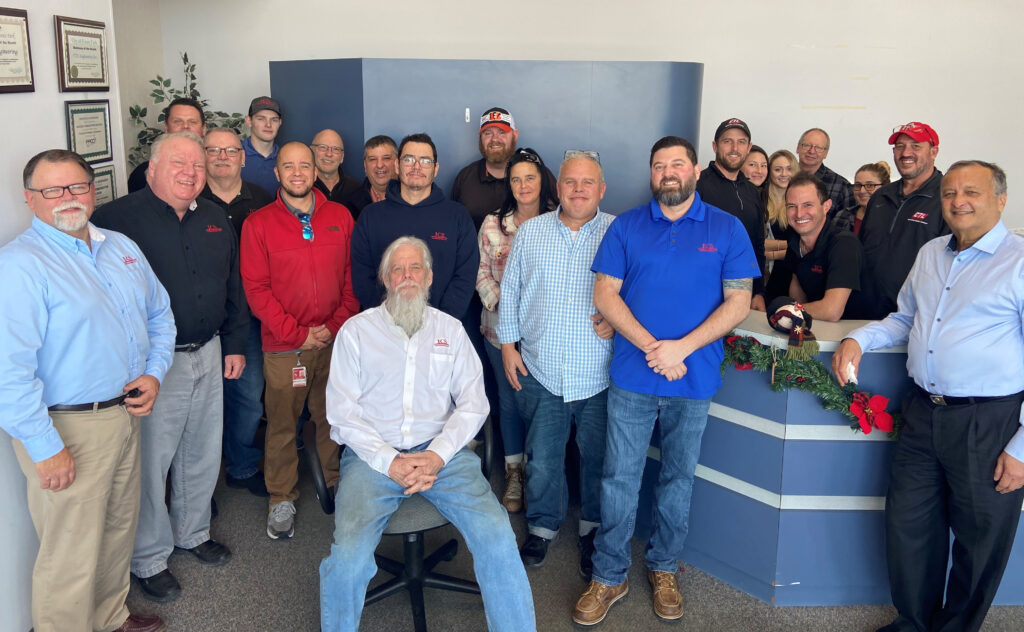 Ali Karaki, P.E., President of CTL Engineering of Indiana, Inc. & Principal
33 years
Ali joined CTL Engineering in the mid-1980s and became one of CTL's leading experts on geotechnical engineering and geotechnical instrumentation.
He started off in the Columbus office but wanted the opportunity to grow. He proposed moving to Indiana, and when that was accepted, he began a new Indianapolis office.
"He started this office in 1997, primarily working for the Indiana Department of Transportation. It was a very small shop. Under Ali's leadership, 25 years later we grew into the largest geotechnical group in the company," Steve Chastain said.
Today the Indianapolis office has grown to about 40 employees.
"Because of his attention to detail and quality, he has been able to retain a lot of clients," Satyapriya said. "Once he got an opportunity to work with a client, that client would remain with us."
"He was like a bulldog. He would get into a project, and once he bought into it, he never let go," he said.
That attention to detail and quality also meant several late nights. Several individuals mentioned Ali was notorious for 2 a.m. emails with a mixture of laughter and respect.
"He was a technical guru and mentor to anyone that was around him. He was one of the most respected geotechnical engineers in the region," Chastain said. "He always inspired people to be better."
Ali was also a dedicated family man to his wife and three children. And despite his loyalties to the Indiana office, he remains an Ohio State fan.