By Francine Scharver, former CSO
I had the pleasure of meeting up with our team of employees and inspecting the safety program recently at the Ford BOSK Battery Plant, an endeavor of SK's battery technology and the Ford and Lincoln brand vehicles that CTL Engineering Inc. and Vector Engineers, Inc. (a subsidiary of CTL Engineering) is proud to partner on. Our companies provide geotechnical, construction inspection, and pre-drilling services on site and celebrate this significant US investment and project that will create 5,000 new jobs in Kentucky. CTL Engineering, Inc. and its subsidiaries have branches in Kentucky, Ohio, West Virginia, and Indiana.
David Rowland, SW Ohio Manager-Construction Services and CTL's 2022 Employee of the Year, serves as project manager. As part of the project, CTL used specially designed moisture-curing rooms to maintain the humidity and temperature to properly cure concrete samples for strength testing.
Heather Nalley and a room with a view. The sun rises at the Ford battery plant construction site as Heather prepares to conduct a concrete cylinder break test to measure the compressive strength of hardened concrete at pre-determined time intervals.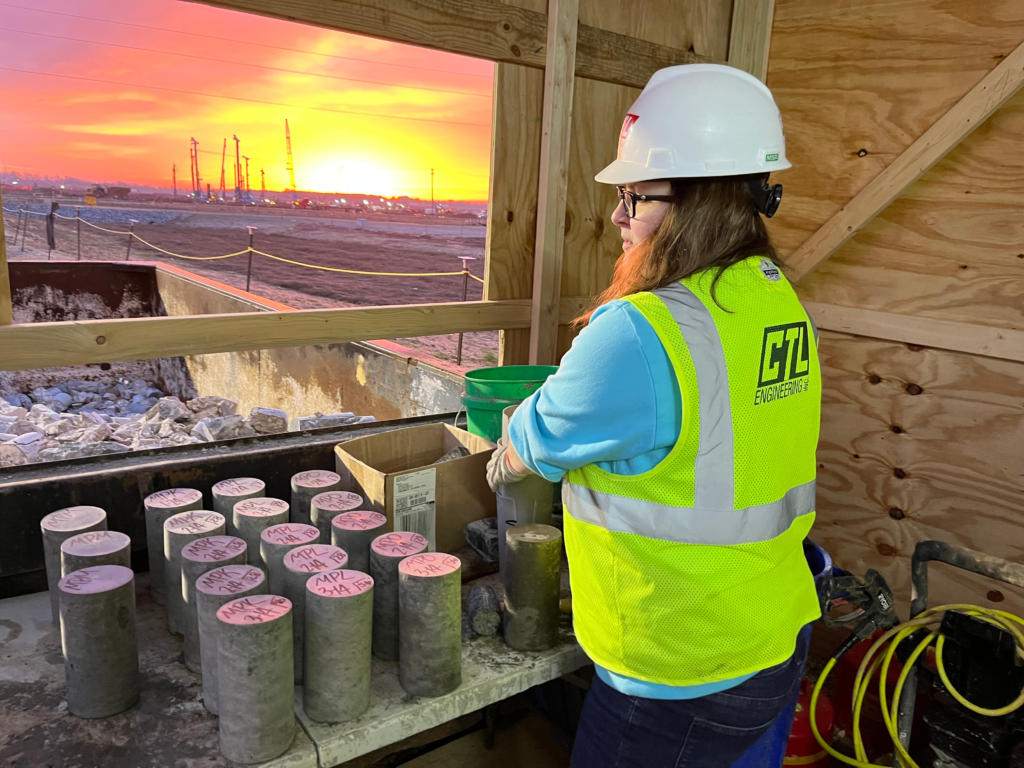 Al Atty, Field Coordinator, Pete Nemeth, Driller, and Seth Barnett, Geologist & Project Manager, head over to one of the pre-drilling operation areas. Pre-drilling holes in the ground is required before installing foundation systems when geotechnical conditions necessitate it.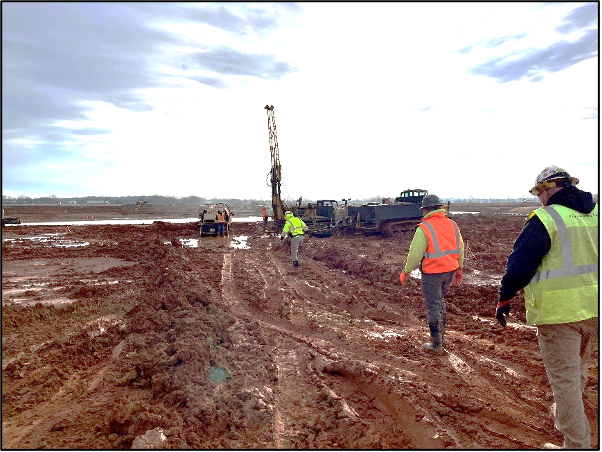 Employees are getting ready to run air and slump testing in the field to prepare concrete samples for curing.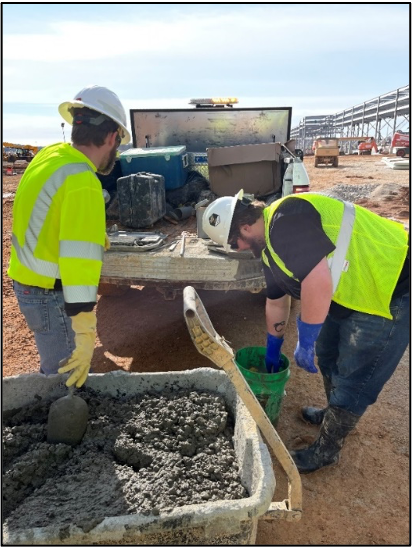 Seth Barnett displays the rock coring sample produced from the pre-drilling operations. These samples will be analyzed for quality of the bedrock and recorded as part of the subsurface investigation process. This will provide data for the engineering design phase prior to construction of the foundation and installation of the second manufacturing EV battery plant on-site.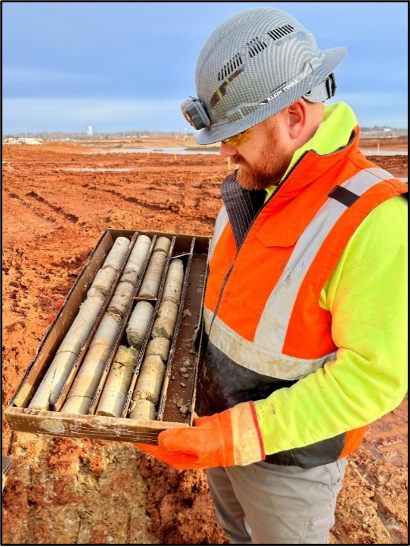 Check out our websites at www.ctleng.com and www.vectorky.com to view our service lines and let us help you get your project off to a great start.