Every October, CTL employees eagerly await a month filled with fun ESOP activities; however, like everything else in 2020, things looked different.
Here's how CTL celebrated employee-ownership in true ESOP culture.
EMPLOYEE APPRECIATION
Since most employee-owners weren't going into the office, CTL's Fun Czars wanted to make sure they still felt appreciated and valued during Employee Appreciation Week of ESOP Month.  CTL teamed up with Crêpes à Latte, a fellow ESOP company, to send Better Together Boxes to employee-owners' homes. The boxes were filled with everything needed to build your own sundae funday!
PUMPKIN CARVING CONTEST
In traditional ESOP month celebrations, we hold costume contests.  In 2020, we held a pumpkin carving/costume contest.  Nithya Manikkam in our Brunswick office (top row middle) took first prize.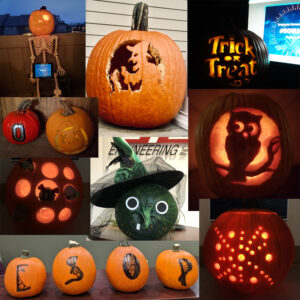 COMMUNITY APPRECIATION
Due to the public health threat that faced many of our communities, local food pantries were more relevant and necessary than ever.  To honor Community Appreciation Week, CTL collected monetary donations from our employee-owners (that CTL AND CK Satyapriya generously matched) to support local food pantries.  We are happy to report that all together, we were able to raise almost $8,500!!!
Thanks to all of our employee-owners in all CTL offices for making a difference!