By Chris Jaros, PE 
Last year, Ohio's legislature allocated nearly $350 million to the Ohio Department of Development's (DoD) Brownfield Remediation Program to assess, cleanup, and remediate brownfield sites.   Many communities are already tackling projects for funds awarded In the first round, and second-round applications are coming to a close.   As the third round of funding applications for the Ohio Brownfield Remediation Program begins, communities need to think strategically and ask themselves, 'How can we maximize our investments'?
In the first round, counties could apply for up to $1 million of funding that didn't require matching funds. But, counties or cities that apply in the third round will be required to pay at least 25% of the project costs – making it critical to receive the most value for their dollar.
Since most communities have more potential brownfield sites than money to remediate the properties, it is essential to have a strategy to know which sites are ideal and likely to be the best investments.
Evaluating brownfield properties
CTL Engineering has helped several communities prioritize potential brownfield redevelopment sites by cross-referencing historical use data with spatial Global Information System (GIS) data available to most communities through their planning and zoning departments.
CTL then helps community leaders; such as economic development directors, county commissioners, mayors, town managers, planners, and brownfield coordinators, identify:
Which potential brownfield property has the best potential to attract developers
Estimated costs to redevelop different properties based on their past use.
In order to evaluate and compare properties, several attributes are considered:
Size and condition of the property
Historical uses and potential (or sometimes known) contamination
Zoning, planning, and development focus areas
TIF, opportunity zones, or other economic incentives
Tax foreclosure status
Proximity to human health and environmental receptors
Health inspection reports and/or notices of violation
Proximity to amenities (such as public transportation, infrastructure, grocery stores, bike paths, destination locations, etc.)
Community quality of life vision and grassroots participation
End-use potential for prospective developers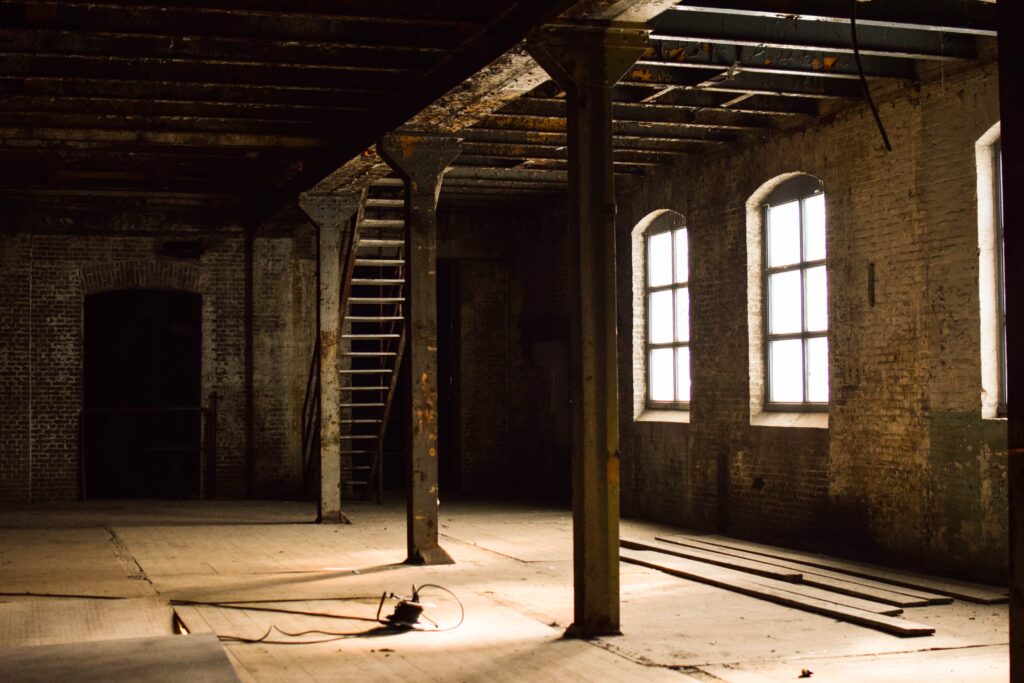 For communities that don't already have a solid understanding of their brownfield inventory, the evaluation process helps build inventory and prioritize properties for each type of development. For communities that have an inventory, it can enhance and provide laser focus on top priorities. In most circumstances, the result helps communities maximize their brownfield investments.
By using grant and ODoD money smartly, communities can get the best bang for their buck in a way that meets the development vision and needs of the community.
Then, once a community identifies their priority brownfield property/properties, CTL can work with them to evaluate potential environmental risks and plan for solutions for the hurdles they may likely face during development.
Because CTL has 30 years of experience leveraging environmental risk management, civil site development, and building envelope evaluation strategies, CTL can guide community leaders with vacant properties or ones with existing buildings.   For instance, a vacant property that once operated a former dry cleaner may require more cost in remediation than a former gas station property with an existing building. A factory with open space could have multiple use options if the roof is competent and the environmental risks can be controlled.
Finally, once a community is ready to move forward with a specific piece of property, CTL Engineering helps conduct the necessary Phase I Environmental Site Assessment (ESA). Depending on the results,  certain Phase II ESA tasks may be needed, which could include soil/groundwater testing, vapor intrusion assessment, and/or hazardous material surveys for things like asbestos and lead. Depending on results, mitigation and/or remediation may be needed to ensure risks are managed and human health and the environment are protected sufficiently.
Connecting developers and community leaders
Another essential role that CTL Engineering sometimes plays is to connect community leaders and developers with mutual goals. Because CTL works with both developers and community leaders, CTL can help developers find a piece of property with specific assets. Similarly, they can sometimes put community leaders with an ideal property in touch with developers who may have an interest in the property.
Then, CTL works closely with the developer to complete the environmental due diligence necessary to meet the All Appropriate Inquiries (AAI), Voluntary Action Program (VAP), or other brownfield program requirements.
A formal brownfield evaluation helps communities plan for the future.
By prioritizing which properties are ideal for investment, attractive to developers, and relatively easy to remediate, community leaders can form a more strategic plan to redevelop brownfield sites in their city or county.
Often, this helps community leaders plan over several years and make intelligent investments. The time for now for putting these monies being made available by ODoD or other sources to their best and highest use.
Contact us using the form below to learn more about how CTL Engineering can help you evaluate and redevelop brownfield properties in your community.
Chris Jaros, PE, Environmental Services Manager
Chris is a Registered Professional Engineer in the environmental consulting industry servicing clients nationwide. His 25 years of experience covers a wide variety of projects ranging from Phase I/II Environmental Site Assessment (ESAs) and regional petroleum account management, to integrated site assessments and complex remediation projects involving co-mingled contaminant plumes of chlorinated solvents, hazardous materials, petroleum hydrocarbons and emerging contaminants such as Per-and polyfluoroalkyl substances (PFAS).  Chris' expertise includes brownfield redevelopment consulting, vapor intrusion evaluation and mitigation, and applications of appropriate risk-based cleanup actions including litigation and technical support for matters that involve local, state and federal regulatory agencies and the insurance industry for environmental solutions related to site management and closure.  Chris, his wife and three sons live in Indianapolis, Indiana.